Meet Our Healthcare Providers
Focused Women's Wellness Physicians
Omni Medical Center for Women is home to experienced, professional, and certified healthcare providers. Our team is dedicated to delivering the best possible services every time. Read on to learn further details about our women's wellness physicians and staff.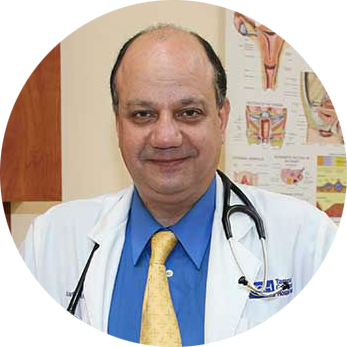 Atef S. Zakhary, M.D.
Dr. Atef S. Zakhary is a well-respected OBGYN and one of the best women's wellness experts in the Tampa, FL area. He specializes in obstetrics and gynecology, high-risk pregnancies, and robotic-assisted surgeries. By demonstrating the knowledge, clinical ability, and demeanor critical to top-notch patient care, Dr. Zakhary has earned board certification in internal medicine and obstetrics and gynecology.
Dr. Atef Zakhary holds an Affiliate Assistant Professor position in the Department of Obstetrics and Gynecology at the University of South Florida's College of Medicine.
A published instructor, Dr. Zakhary also participates in important clinical investigations. He maintains active memberships in the American and Egyptian Medical Associations, in addition to the American Board of Medical Specialties, American College of Physicians, and American Congress of Obstetricians and Gynecologists. Proud to be a member of the Tampa, FL medical community, Dr. Zakhary also serves as on the Surgical Review Committee at Town and Country Hospital.
Before becoming President and Lead Physician of the Omni Medical Center for Women, Dr. Atef Zakhary distinguished himself throughout his residency training. While in residency at Jersey Shore University Medical Center, Dr. Zakhary served as Chief Resident, supervising the activities and training of the newer residents in internal medicine. Dr. Zakhary's team won the New Jersey State Championship Award for the American College of Physicians Annual Challenge Bowl, a quiz show-style competition for residents. Dr. Zakhary again earned a Chief Resident role, next at the Mount Sinai School of Medicine affiliate St. Joseph's Regional Medical Center, managing the activities and training of the newer residents in obstetrics and gynecology.
Dr. Atef Zakhary earned his Doctor of Medicine abroad, studying in Egypt at Cairo University. Licensed to practice medicine in three states, he draws upon 25 years of experience in treating his patients at the Omni Medical Center for Women.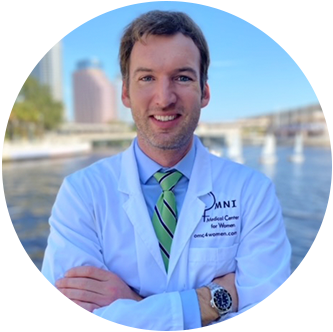 Jonathan Nutter, M.D.
Dr. Nutter is Board Certified in Obstetrics and Gynecology. He graduated Suma Cum Laude from Berry College, obtaining a Bachelor of Science degree in Biochemistry and Psychology. His medical degree was obtained at Mercer University School of Medicine in Macon, Georgia, and he completed his OB/GYN residency at the Bayfront Hospital in St Petersburg, Florida where he received several awards for exemplary patient care as well as patient satisfaction awards. He has received advanced training in minimally invasive pelvic surgery as well as robotic surgical training. Dr Nutter has implemented his medical knowledge and surgical expertise both locally, as well as abroad through medical missions in Africa and the Caribbean islands. In his free time, he enjoys spending time with his family, traveling, and being outdoors. Dr. Nutter is a Fellow of the American College of Obstetricians and Gynecologists.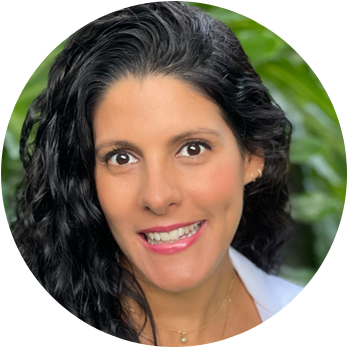 Melinda Adams, CNM
Melinda Adams, CNM began her journey as a nurse in 2007 when she graduated from the University of Tampa with her bachelors degree in nursing. She landed her dream job as a labor and delivery nurse at TGH where she called home for 12 years. She decided to advance her career and received her Masters degree from the University of Cincinnati in 2019. Ever since she has enjoyed being able to work along side women in providing individualized care. As an advocate in Women's health she vows to educate women so that they're able to make informed decisions that will make a positive impact on their life. In her free time, she enjoys spending time with her husband and four boys, biking, walking and enjoying the outdoors.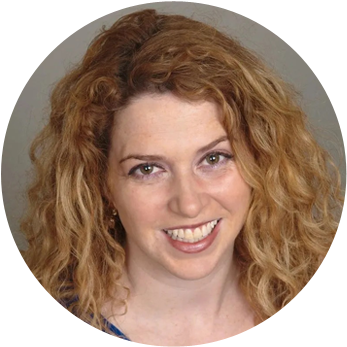 Dr. Erin Mateer
Dr. Erin Mateer, is a board certified OBGYN passionate about women's health and practices.

Her practice includes preventive care, obstetrics, and minimally invasive vaginal and gynecologic surgeries. Dr. Erin Mateer is an alumni of Virginia Commonwealth Medical School Dr. Mateer was a medical resident at Medstar Georgetown from 2013-2017. Additionally, she served the greater Washington, D.C. area, including Washington Hospital Center, which included a high volume program. During residency, she provided individualized care to a large number of high risk obstetric and gynecologic patients, including many underserved women, and she continues to do so to this day. Dr. Erin Mateer is also an alumni of George Washington University and Howard Law School.
Dr. Erin Mateer is happily married with three wonderful daughters, and family pets who all believe they also should be counted as children. She enjoys spending time with her family, trips to the beach, gardening and oil painting.
ABMS
ACOG
ACP
AMA
EMA
USF College of Medicine
Connect With Our Healthcare Providers
If you have any questions about or would like to schedule an appointment with our healthcare providers, please give us a call. Our staff is here to assist you with your needs. We can also provide you with more details about our OBGYN services. Connect with us today! We hope to be of service to you soon!