Trusted Healthcare Experts
Board-Certified Obstetrician and Gynecologist
Omni Medical Center for Women takes pride in the quality and reliability of the services we offer. Our Medical Director, Dr. Atef S. Zakhary, is a board-certified obstetrician and gynecologist approved by the American Board of Obstetrics and Gynecology and by the American Board of Internal Medicine. He is also a reproductive endocrinologist. Please continue browsing through our website to learn more about who we are.

An obstetrician/gynecologist focuses on the health of women before, during, and after childbearing years. They diagnose and treat conditions of the reproductive system and associated disorders. Four years of specialty training is required before becoming a board-certified obstetrician/gynecologist. Two years of clinical practice is also needed before certification is complete.

Subspecialties
To become certified in a particular subspecialty, a physician must be board certified by the American Board of Obstetrics and Gynecology and complete additional training as specified by the Member Board.

Critical Care Medicine
An obstetrician/gynecologist who specializes in critical care medicine has expertise in the diagnosis, treatment, and support of critically ill and injured patients, particularly trauma victims and patients with multiple organ dysfunction.

Female Pelvic Medicine and Reconstructive Surgery
A subspecialist in female pelvic medicine and reconstructive surgery is a physician in obstetrics and gynecology or urology who, by education and training, is prepared to provide consultation and comprehensive management of women with complex benign pelvic conditions, lower urinary tract disorders, and pelvic floor dysfunction. Comprehensive management includes those diagnostic and therapeutic procedures necessary for the total care of the patient with these conditions and complications resulting from them.

Gynecologic Oncology
The gynecologic oncologist provides consultation and comprehensive management, including those diagnostic and therapeutic procedures of patients with gynecologic cancer and resulting complications.
Hospice and Palliative Medicine
An obstetrician/gynecologist with a specialization in hospice and palliative medicine has special knowledge and skills to prevent and relieve the suffering experienced by patients with life-limiting illnesses. This specialist works with an interdisciplinary hospice or palliative care team to optimize the quality of life while addressing the physical, psychological, social, and spiritual needs of both the patient and family.
Maternal and Fetal Medicine
An obstetrician/gynecologist with a specialization in maternal and fetal medicine focuses on patients with complications of pregnancy and their effect on both the mother and the fetus.
Reproductive Endocrinology/Infertility
The reproductive endocrinologist concentrates on hormonal functioning as it pertains to reproduction as well as the issue of infertility. They are also trained to evaluate and treat hormonal dysfunctions in females outside of infertility.
Source: American Board of Medical Specialties:
http://www.abms.org/member-boards/contact-an-abms-member-board/american-board-of-obstetrics-and-gynecology/

Tampa General Hospital

1 Tampa General Circle

Tampa, FL 33606

Phone: 813-844-7000




Memorial Hospital of Tampa

2901 W Swann Avenue

Tampa, FL 33609

Phone: 813-873-6400



Anonymous
"Hands down, the best in this field; excellent care, very elegant facility, and pleasant staff."
Anonymous
"Amazing doctor. He is always on point when he tells you the time of delivery. I love him and will recommend him to anyone."
Anonymous
"Dr. Zakhary is literally a miracle worker! He has been my doctor for the last 10 years and he is the best you will find in Tampa. I have had only high-risk pregnancies and I am the proud mother of 3 awesome little boys. He responds quickly to issues and complications and gives personalized care to all patients. I would not trust my life or my child's life to any other OB! I love the newly remodeled/renovated offices. Dr. Zakhary and his staff keep me up to date on all appointments, test results, and much more on the MyChart app. It makes things so much easier. But when I do call the office, it's always a pleasure to speak with such an awesome staff. Maria is so genuine and caring and Stacey is always very helpful. That's just naming a couple the whole staff is great! The wait times can be extensive but believe me, it is worth waiting for. Dr. Zakhary gives each patient the time that they need and I respect that. I have referred several friends and family members to him and they are just as amazed as I am at the quality of care that they receive. I can't say enough about how much of a blessing Dr. Zakhary and Omni Medical Center have been to me and my family. If you are looking for a doctor that you can trust for great care and the highest expertise, Dr. Zakhary is your man!"
Anonymous
"One of the best doctors I've ever seen. He is definitely the best."

Anonymous
"Dr. Zakhary is an excellent physician with great bedside manners and unbelievable skills. He performed a smooth vaginal delivery after the Cesarean section when nobody even wants to discuss it with me. Thank you, Dr. Zakhary."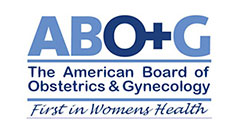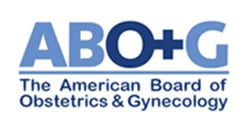 Learn More About Our Healthcare Providers
Meet the amazing people behind Omni Medical Center for Women. Visit our Providers page to learn more details about Dr. Atef S. Zakhary and his team of women's healthcare experts. You may also get in touch with us should you have any questions about our clinic or services. We will get back to you as soon as we can.